PRESSURE PAD with John Barrowman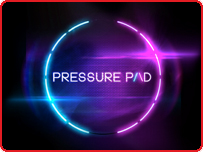 A brand new game show for the BBC!
PRESSURE PAD
is a visually iconic quiz show where players must prove their general knowledge in a series of high pressure head to head games.
Join
JOHN BARROWMAN
in the studio for this new show.
Only those aged 16 and over will be admitted.
This show has now finished recording but please register your interest for further series by logging into your account and using the form below. We'll then be in touch if we have any news. If you aren't registered with us, please register first and then log into your account to add yourself to the waiting list.
BBC SCOTLAND
PACIFIC QUAY, Glasgow, G51 1DA

Getting there: Cessnock (Tube) / Exhibition Centre (Train)

Map

Please use the sign-in area in the left-hand margin to activate this application form.